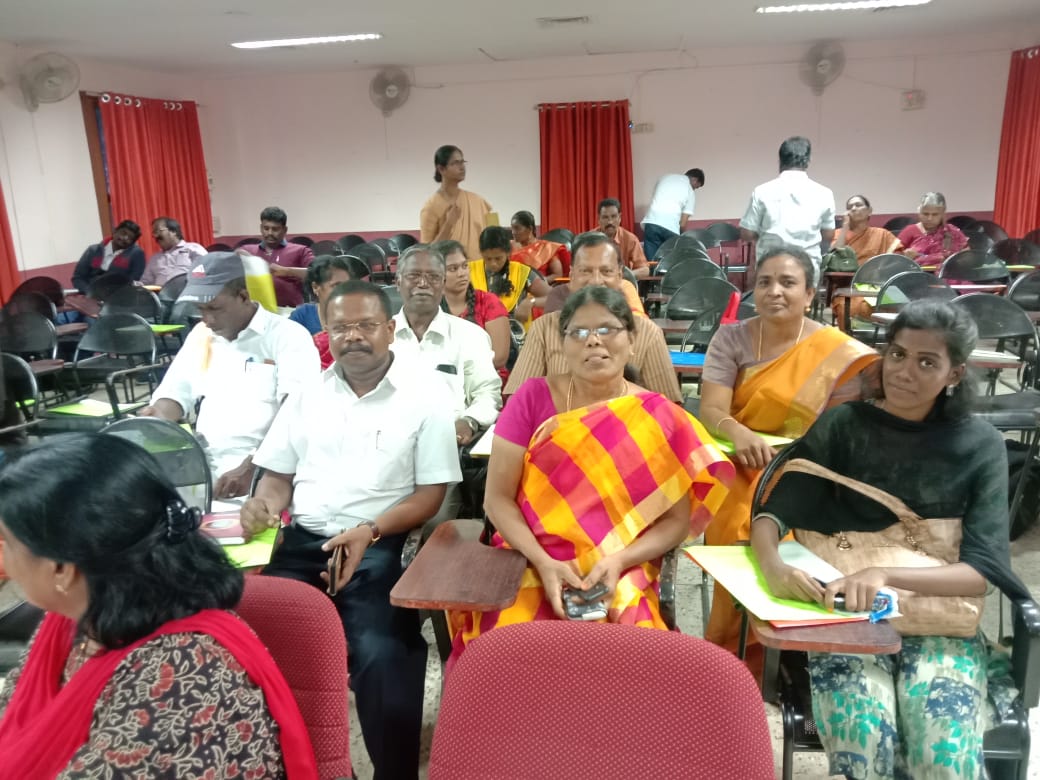 Participation of CWM INDIA Militants in the seminar on the theme of MIGRATION held on November 4th by WSM in the College National consultation on Safe Migration at Loyola college conducted by WSM Synergy on 4th November in Chennai.
On behalf of CWM India, 7 persons participated in this meeting:
Mr. K.JesuRaja - Dharmapuri

Mrs. I.Roslin Jeeva - Krishnagiri

Mr. R.Arun - Chengalpattu
Mrs. A.Kala - Sivagangai
Mr. M.RajaMani, Ex. President,
Mr. Y. Lawrence, Kuzhithurai,
Miss. Varsha priyaDharsini - office staff, cwm....
Total participants: 56