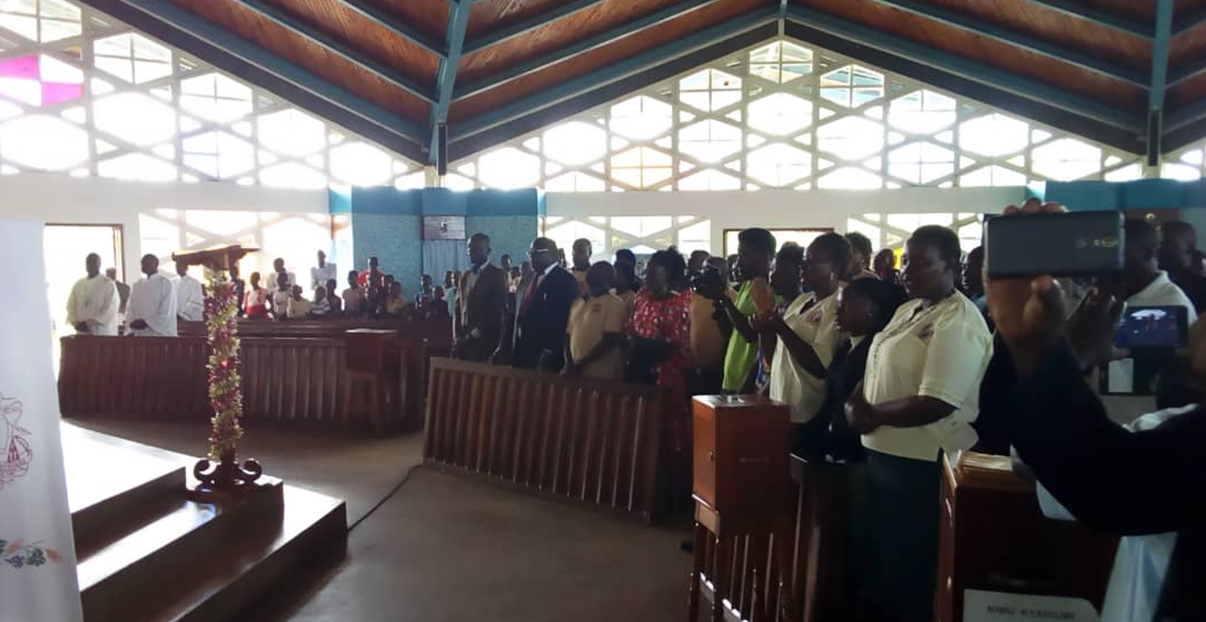 Background of Labour Day celebrations
It has been a practice for CWM-Uganda for the past ten years that we have these rotational National labour Day celebrations in our member dioceses, for the past three years we were in the Dioceses of Kiyinda Mityana, Hoima and Arua. It's a great chance for members to meet new friends, sharing experiences from different Dioceses thus strengthening some of our major objective of solidarity and spirituality.
Before the National celebrations most of the Dioceses do celebrate this official day 1st May of our patron saint; Joseph the Worker in their respective Dioceses.
Attendance:
We had over five hundred members who attended this year's labour day celebrations but over three hundred members came from different Dioceses! The big number came from Kiyinda- Mityana, Hoima, Masaka and Kampala. Other dioceses were all represented.
Communications:
The National Chairpersons communication highlighted the statistics of our movement, elaborated more on how CWM has helped to improve the lives of people (even non Members); socially, Spiritually and economically, he updated members on our core values and appealed to non-members to join the movement.
The Bishop in his speech, was pleased that CWM is such an organised movement, but said we should focus on attracting more other members in our movement and focus more on forming a cooperative society to help Christian farmers in our society from being exploited.
The honourable State Minimiser of Gender and Culture; in his speech said, we should encourage more youths in our movement and encourage them to work, because its trendy to most youths to go and work in Arab countries and yet the working conditions there, are not favourable and yet there is a lot to do here if someone is focused, advised the youths to stay focused and avoid loving quick returns or money because it's very dangerous. She further said, the movement should think of registering as a labour union, she said if we are ready, she can help us with the process, she said there are few organised labour unions in Uganda, and yet if you are organised and registered you can have a common voice.
Auction
We had several art and craft products from different Base-groups that were sold to guests