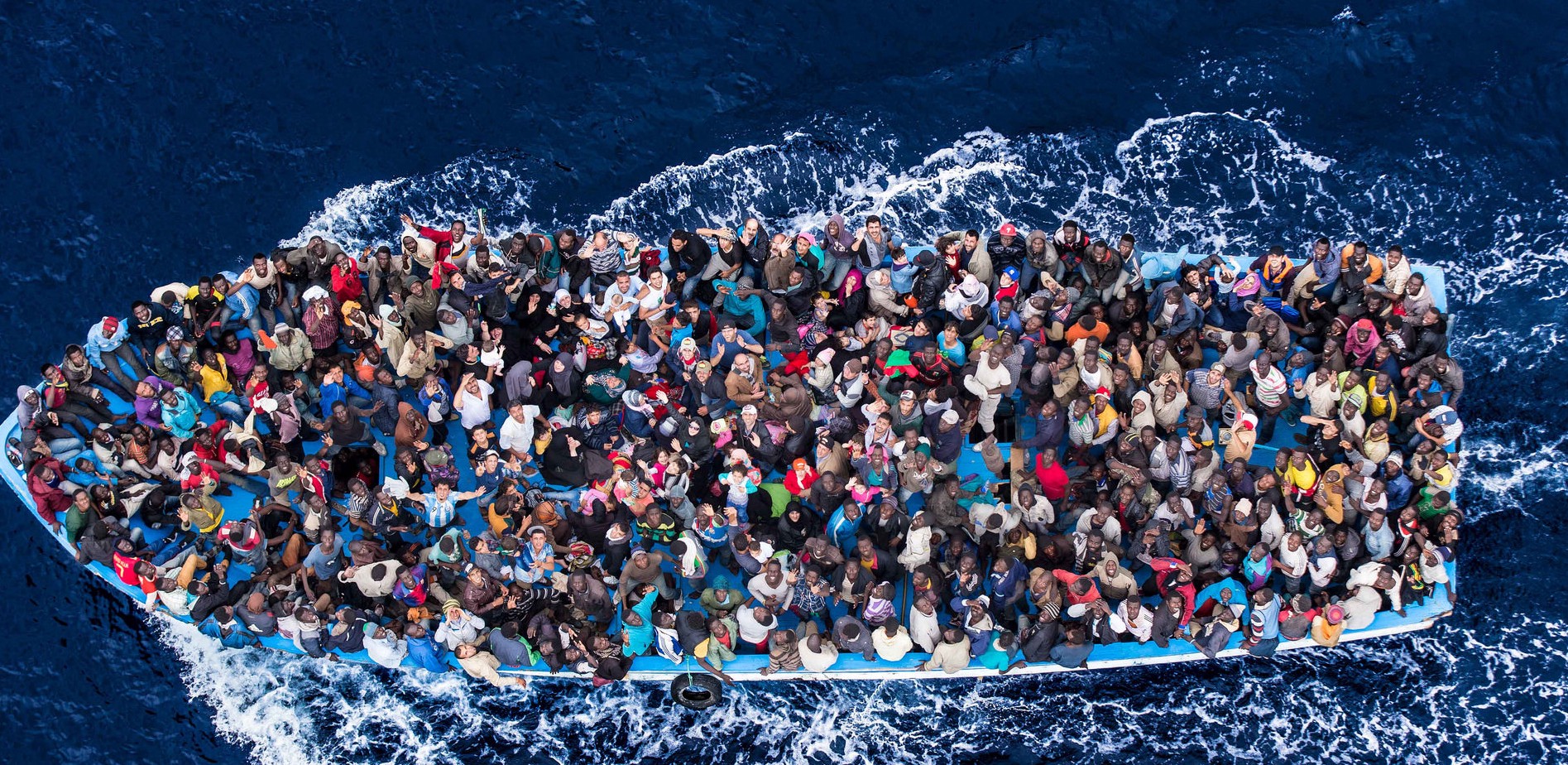 Photo (C) UNCHR - The Italian Coast Guard/Massimo Sestini

LONG LIVE INTERNATIONAL SOLIDARITY!
MIGRANT SOLIDARITY MESSAGE 18TH DECEMBER - THE INTERNATIONAL WORKERS DAY
We call for change, to mobilize and organized for decent work, and access to justice for all migrant workers. We continue to advocate that governments and employers respect and protect the rights of all migrant workers and their families, to overcome discrimination of migrant workers, and to overcome the division of the people using race, religion, sexual orientation or gender identity.
In 2015, globally, there were 258 million migrants and it continues to increase. Income inequality, conflicts, and climate change are pushing workers to cross borders to seek decent work. Discrimination is unfair treatment complaint against their employers is that the employer may retaliate and "fire them for their work."
Welcome the stranger and recognize the stranger as one of us. We are sisters and brothers, one people of God. Paul writes to the Ephesians: So God came and proclaimed peace to you who were far off and peace to those who were near... So then, you are no longer strangers and aliens, but you are citizens with the saints and members of the household of God (Eph 2: 17 - 19).

Migrant workers are organising and forming association to make changes so that all migrant workers will have stronger protections at work no matter where they work.
DON'T CALL ME A STRANGER
Don't call me a stranger; Don't call me a stranger;
I need to feel at home; I toil and struggle in your land;
Especially when loneliness cools my heart. And the sweat of our brows is the same

Don't call me a stranger; Don't call me a stranger;
The soil we step on is the same; Borders, we created them;
But mine is not the promised land. And the separation that results is the same.

Don't call me a stranger; Don't call me a stranger;
The color of my passport is different; I am just your friend;
But the color of our blood is the same. But you do not know me yet.
Don't call me a stranger; Don't call me a stranger;
The language I speak sounds different, We cry for justice and peace in different ways
But the feelings it expresses are the same. But our God is the same.
* COMBONI MISSIONARIES OF THE HEART OF JESUS, PHILIPPINES, 1995
(ABRIDGED VERSION) WMCW - SINGAPORE